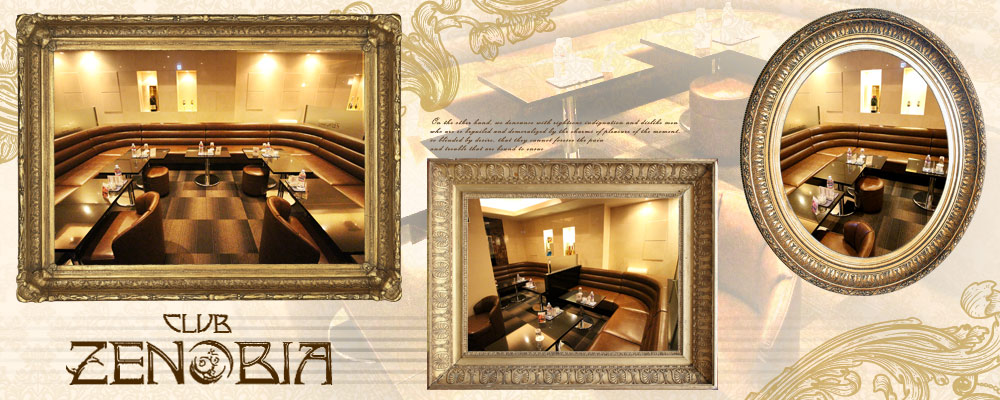 Club ZENOBIA
Being one of the most luxurious kyabakura in the area, "Club ZENOBIA" is appearing on LuLINE for the first time.

A wide variety of cute, beautiful girls await you in a chic club so why not stop by and forget your troubles.
DETAIL

First Time Limited

Set fee(Normal Room)

19:00 - 22:00 4,000 yen
22:00 - LAST 5,000 yen

Selection fee

2,000 yen for first time

In-hall selection fee

2,000 yen

Dating fee

19:00~21:00 13,000 yen
21:00~LAST 15,000 yen

TAX

20%
card TAX 0%

Time extension fee

Selection extension 1,000 yen (30min)
3,500 yen (30mim)
6,000 yen (60min)

Time extension method

Standard budget

Business hours

19:00~LAST
Accepted credit cards
VISA / MasterCard / JCB / American Express / Diners Club
※fee system Available credit card is subject to change Because there is, please understand. In addition, there any questions or When you are, thank you for your confirmation to the shop.

BACK