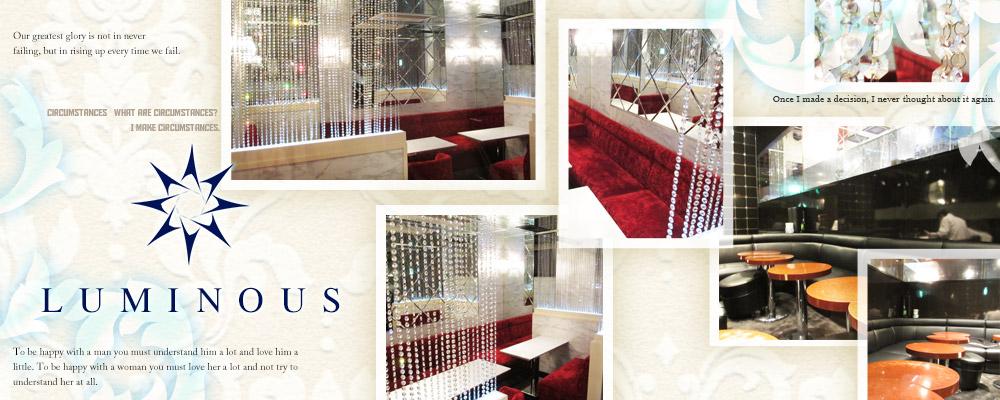 LUMINOUS
A chic VIP room based on red color and interiors are used black color is the most luxury space in Chidori-karasuyama. "LUMINOUS" provide you with the gorgeous atmosphere same as city, and you may be able to relax, and should be satisfied in there. We look forward to coming you with high-class kyabajo.
DETAIL

First Time Limited

Set fee(Normal Room)

20:00~20:59 3000 yen
21:00~21:59 4000 yen
22:00~LAST 5000 yen
【VIP】+ T.C 3000 yen

Selection fee

2,000 yen

In-hall selection fee

2,000 yen

Dating fee

3,000 yen

TAX

Service charge/15%
TAX/8%

Time extension fee

30min 3,500 yen

Time extension method

CALL (by notice) system available

Standard budget

9,000 yen ~ 12,000 yen

Business hours

20:00~LAST
Accepted credit cards
VISA / MasterCard / JCB / American Express / Diners Club
※fee system Available credit card is subject to change Because there is, please understand. In addition, there any questions or When you are, thank you for your confirmation to the shop.

BACK