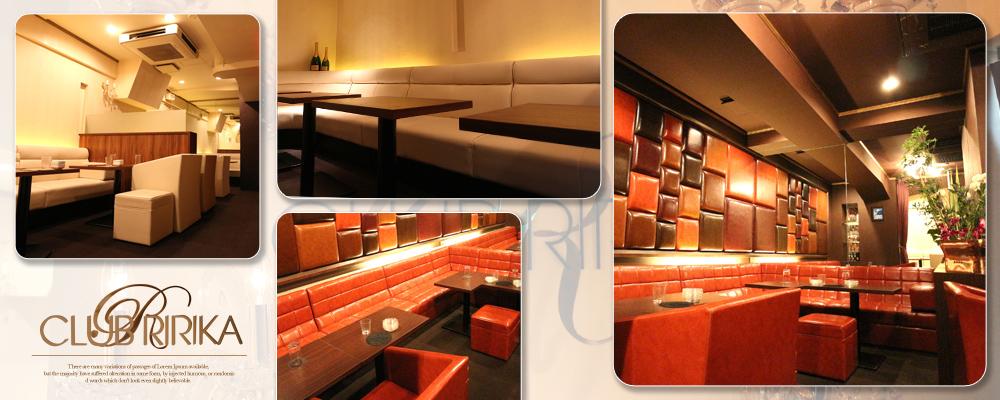 RIRIKA
Feel free to come to use not only for business related entertainment, but also for your own personal pleasure. We provide you with a luxurious and cleanliness environmet. You can spend a special time with different 2 type of floors.
DETAIL

First Time Limited

5,000 yen(Tax and service included)

Set fee(Normal Room)

Member: 8,000 yen ~ (1set 60min)
Visitor: 10,000 yen ~ (1set 60min)

Selection fee

3,000 yen

In-hall selection fee

3,000 yen

Dating fee

2,000 yen

TAX

Service charge 25%
Tax 8%

Time extension fee

4,500 yen(30min)
9,000 yen(60min)

Time extension method

Automatic extension system

Standard budget

20,000 yen

Business hours

20:00 - following 1:00
Accepted credit cards
VISA / MasterCard / JCB / American Express / Diners Club
※fee system Available credit card is subject to change Because there is, please understand. In addition, there any questions or When you are, thank you for your confirmation to the shop.

BACK