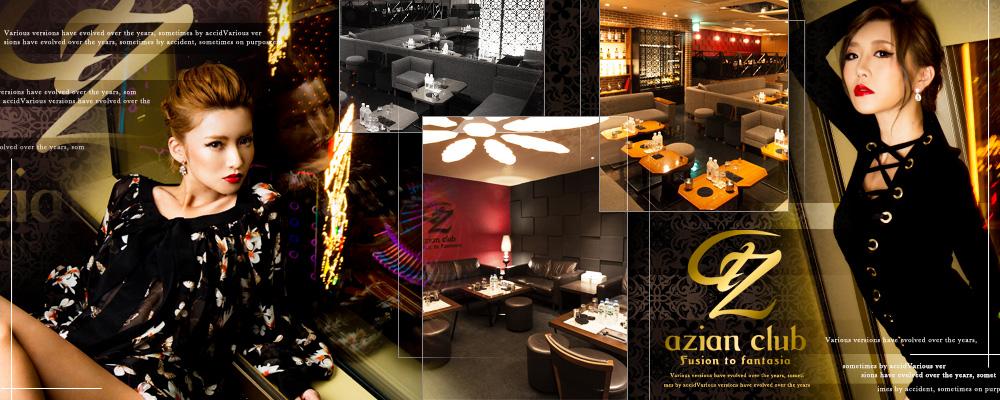 azian club
"azian club" is one of the largest kyabakura in popular place;Kabukicho. All interiors are decorated with highest grade products, and more than 200 most beautiful kyabajo are here. You must be able to see your faborite woman. We offer you better time than any others, please come and see ur if you come to Kabukicho.
DETAIL

First Time Limited

Set fee(Normal Room)

<1SET:60min>
【MAIN】
20:00~20:59/10,800 yen
21:00~LAST/13,500 yen
【VIP&EXCECTIVE】
21,060 yen

Selection fee

[MAIN]4,050 yen
[VIP]4,212 yen

In-hall selection fee

[MAIN]4,050 yen
[VIP]4,212 yen

Dating fee

[MAIN]2,700 yen
[VIP]2,808 yen

TAX

MAIN HALL/TAX8%・Service charge25%
VIP&EXCECTIVE/TAX8%・Service charge30%

Time extension fee

MAIN HALL(30min)/5,400 yen
VIP&EXCECTIVE(30min) 7,020 yen

Time extension method

Automatic extension system

Standard budget

11,100 yen~ 14,000 yen

Business hours

20:00~LAST
Accepted credit cards
VISA / MasterCard / JCB / American Express
※fee system Available credit card is subject to change Because there is, please understand. In addition, there any questions or When you are, thank you for your confirmation to the shop.

BACK