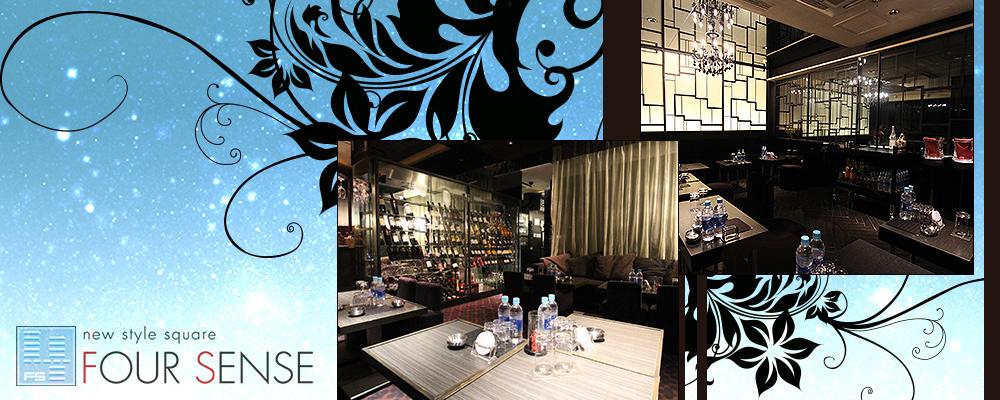 FOUR SENSE
One of the most popular kyabakura in Kabukicho. You can enjoy the best night in glittering and luxuary atmosphere which emphasizes beautiful hostess. Aim to be a trend leader "FOUR SENSE" Our motto is "Making the most energetic Japan in the world with our original service". We continue to lead a kyabakura field in order to be loved by everyone!
DETAIL

First Time Limited

7,000 yen/60min
* Limited for visitor by LuLINE!!
Please say ""I saw the LuLINE "" at the reception .

Set fee(Normal Room)

20:00~20:59/7,000
21:00~LAST/8,000
《VIP Room》
20:00~LAST/11,000

Selection fee

3,000 yen

In-hall selection fee

3,000 yen

Dating fee

3,000 yen

TAX

Tax: 8%
Service charge: 20%
《VIP Room》
Tax: 8%
Service charge: 25%


Time extension fee

4,000 yen (30min)

《VIP charge》
5,000 yen (30min)

Time extension method

Automatic extension system

Standard budget

13,000 yen
* for one hour with one specifically selected girl (per person)

Business hours

20:00~LAST
Accepted credit cards
VISA / MasterCard / JCB / American Express / Diners Club
※fee system Available credit card is subject to change Because there is, please understand. In addition, there any questions or When you are, thank you for your confirmation to the shop.

BACK