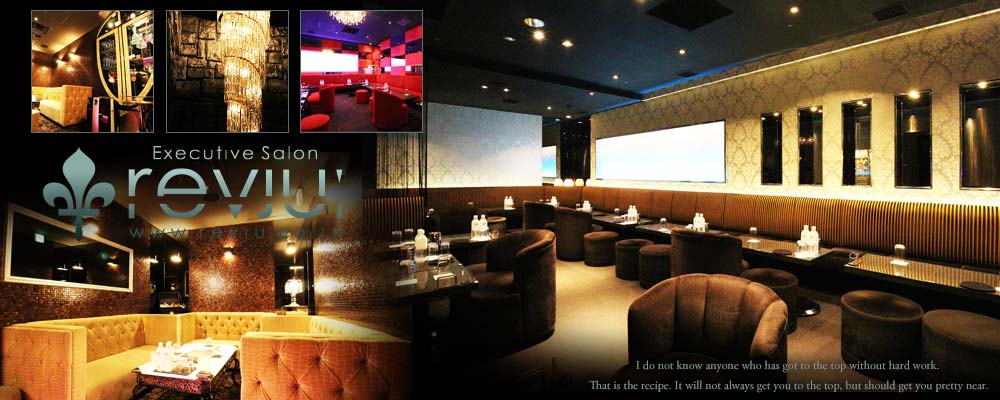 revju
Would you like to have a stylish night in good atmosphere which created by famous designer?
Having many result【revju】offer you a service that has a sence of security and stability.
There are not only VIP room, but also special room with many elegant kyabajo, and that create gorgeous atmosphere for you.
We gathered many high class kyabajo, so you may be able to get an opotunity to meet them. Experience the TOP class atmosphere in Kabukicho.
DETAIL

First Time Limited

60min 6,000 yen include Service charge 8%
All can drink(jinro or draft beer)

【Web selection】
60min 10,000 yen include Service charges 8%
All can drink(jinro or draft beer)

Set fee(Normal Room)

≡Main Room≡(1Set 60min)
20:00 ~ 20:59 8,000 yen
21:00 ~ LAST 11,000 yen

TOC(30min) 4,000 yen

Selection fee

3,000 yen

In-hall selection fee

3,000 yen

Dating fee

2,000 yen

TAX

Service charge 20%
TAX 8%

Time extension fee

30min 4,000 yen

Time extension method

Standard budget

15,000 yen ~ 20,000 yen

Business hours

20:00~LAST
Accepted credit cards
VISA / MasterCard / JCB / American Express / Diners Club
※fee system Available credit card is subject to change Because there is, please understand. In addition, there any questions or When you are, thank you for your confirmation to the shop.

BACK